Protector Sleeves
For protecting corner and stair transition posts from cable abrasion. Fits ¼-in diameter drill hole. For wood and composite posts only.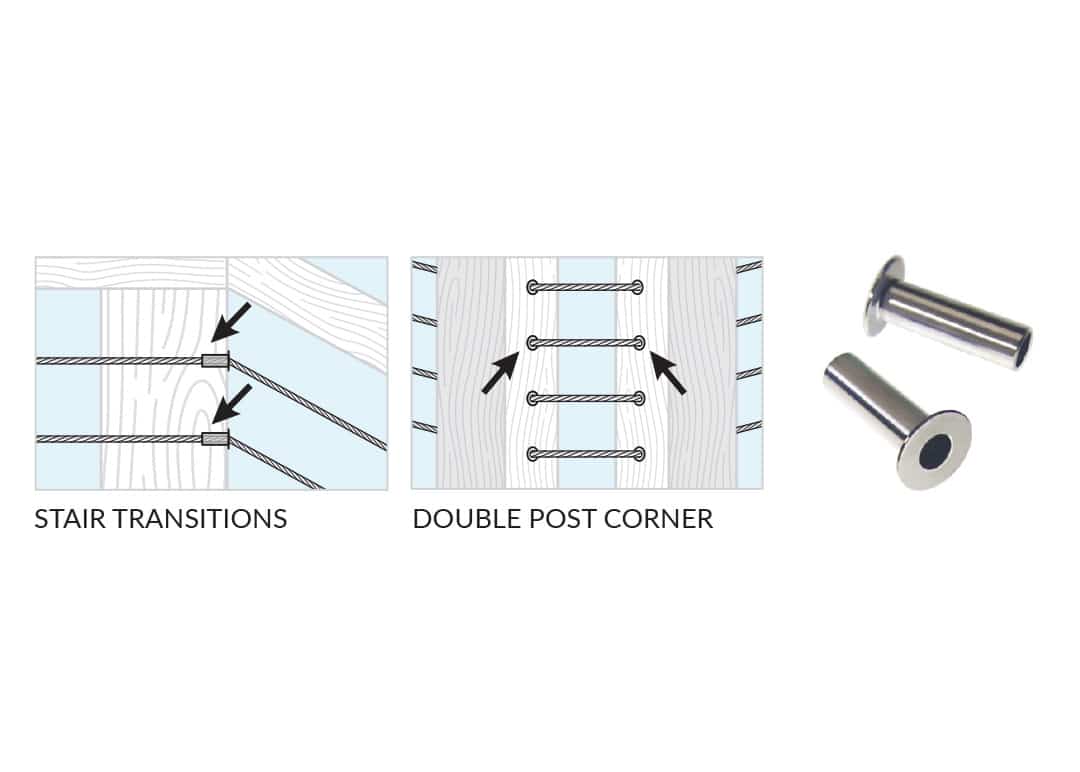 Beveled Washers (Stainless Steel)
For providing a flat bearing surface when attaching fittings at angled stair terminations. 32° angle to fit most stair angles (26° and 37° angles available as special order).
4 pack 3792-PKG fits Quick-Connect® Inset Fitting

4 pack 3799-PKG fits Threaded Terminals
Beveled Washers for Protector Sleeves (Stainless Steel)
Provides the ability to use protector sleeves on intermediate stair wood posts.
Finishing Touches – End Caps
 
Colored Polyethylene
 
Black, 10 pack 7071-PKG
White, 10 pack 7072-PKG
Brown, 10 pack 7073-PKG
Gray, 10 pack 7074-PKG
Bronze, 10 pack 7077-PKG
 
Stainless Steel
 
Dome style, 4 pack 3372-PKG
Crown style, 4 pack 3373-PKG
Chamfer style, 4 pack 3374-PKG
Tools
Feeney's engineering team wants to make installation of our cable railing a breeze, so the developed specific tools to assist in installation of our products.