Feeney has partnered with Swatchbox to get samples quickly to your door.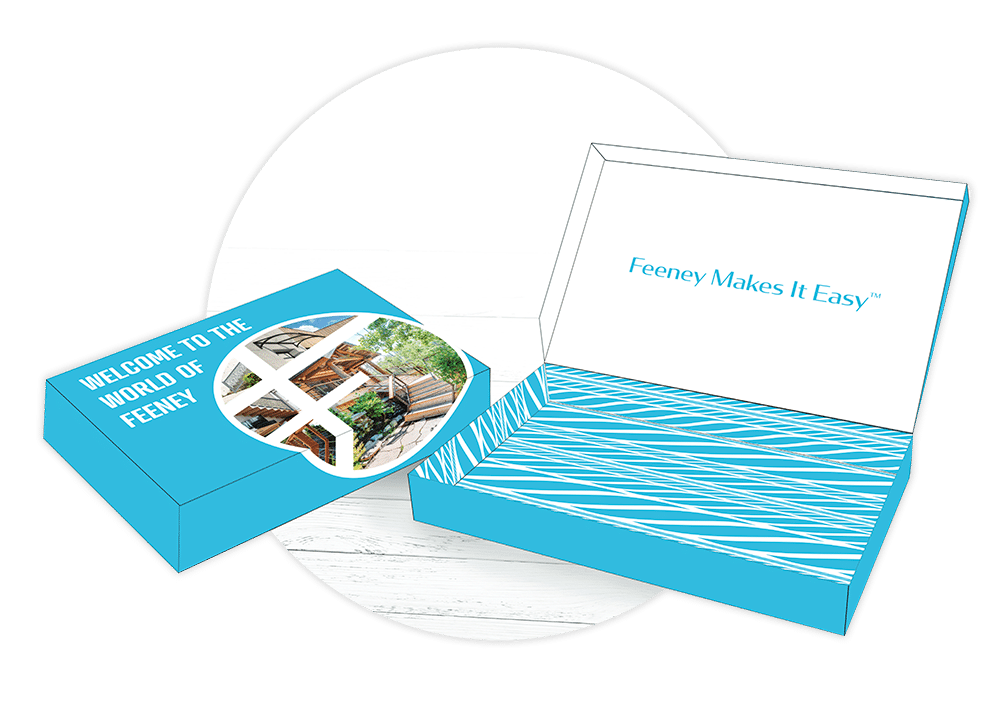 The Strong and The Subtle: Colors of the Year 2023
February 27, 2023
In times of inclement weather, people start thinking ahead to sunny skies and projects that will beautify their homes. There's a lot of inspiration out there now, especially around color! Stay up on consumer color trends and be ready for projects with colors your customers will love. Every year, industry experts pitch the color choices they predict will make a splash. No surprise that this year there seems to be conflicting views on our changing tastes. Some color pros believe that neutrals will soften the blow of the daily news cycle and lend…
How durable is the powder-coated finish?

Our finishes are applied in a new state-of-the-art powder-coating facility that achieves 2604 AAMA specs. In common terms this is a "marine grade" finish that performs well even in some of the harshest conditions. Plus, DesignRail® horizontal cable infill posts are drilled before they are powder coated, ensuring the powder coating is applied to the edge of the drill hole, which is another Feeney quality benefit!
Add an element of safety to your outdoor or indoor railing with infill to match.