For protecting corner and stair transition posts from cable abrasion. Fits ¼-in diameter drill hole. For wood and composite posts only. 10 pack 3210-PKG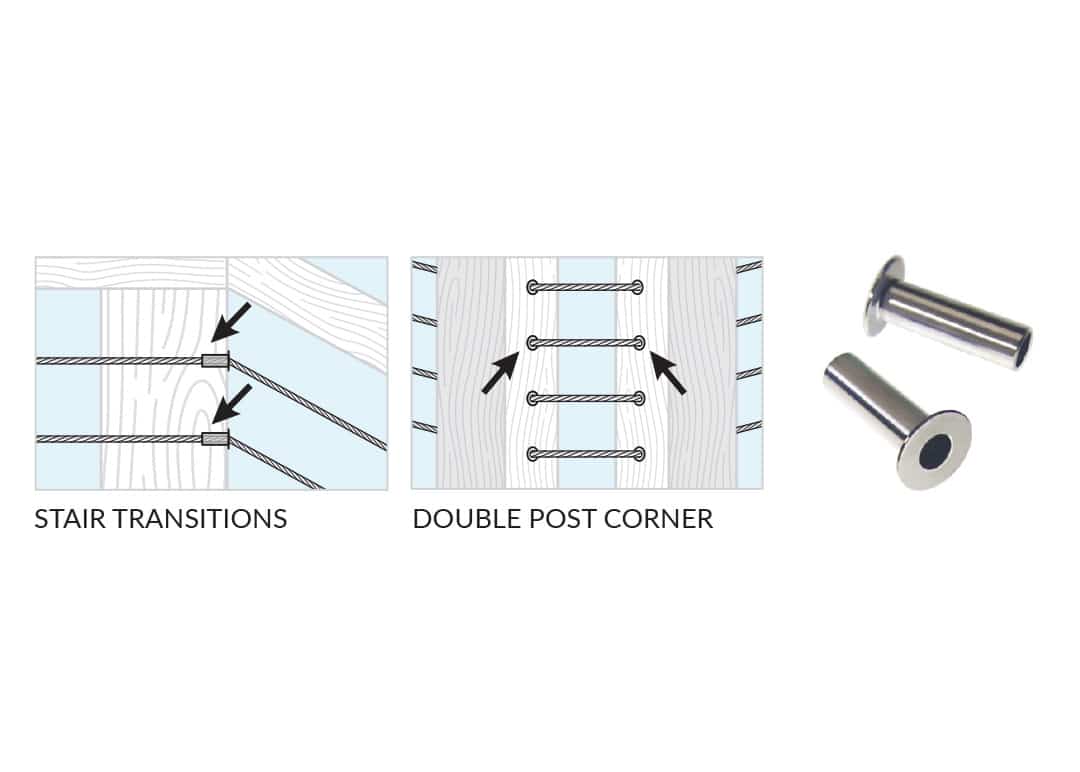 Conceal Flat Washer
29/64″ X 7/8″ OD 316-SS flat washer
Conceal Stair Beveled Washer
For providing a flat bearing surface when attaching both Conceal fittings at angled stair terminations. 32 degree angle to fit most stair slopes.
Conceal End Cap
Available in select Feeney ColorEasy™ powder coat colors and stainless steel.
Tools
Feeney's engineering team wants to make installation of our cable railing a breeze, so the developed specific tools to assist in installation of our products.
Includes a Conceal Star Driver, a 1/2- and ⁹⁄16-in Ratcheting Box Wrench, and a 5⁄₃₂-in T-Handle HexWrench.