CableRail allows you to revel in the scenery, featuring elegant slender cables and concealed fittings that seamlessly blend into the background. Elevate your railing's aesthetic with the authenticity of our stainless steel cable infill.
Seamlessly integrating with all DesignRail® top rail styles, Horizontal CableRail offers versatile compatibility for creative mixing and matching with various DesignRail® infill options. Additionally, it pairs well with Feeney Post Accent lights and Intermediate Horizontal Rails.
We are here for our customers 24/7
Feeney is an extension of your design team, with dedicated estimators supporting you every step of the way. Our seasoned experts collectively bring years of experience in the railing industry, standing ready to assist.
Count on our team to generate all essential project drawings; simply utilize our straightforward quote form to get started.
All post and pickets come predrilled for ease of installation, we also predrill for top and bottom rail brackets. Paired with CableRail, our Quick-Connect® technology ensures secure, efficient installation for a cleaner, sleeker railing with seamless post to rail connection.
Add Post Accent Lights to your DesignRail® project and illuminate your space.
Feeney has partnered with Swatchbox to get samples quickly to your door.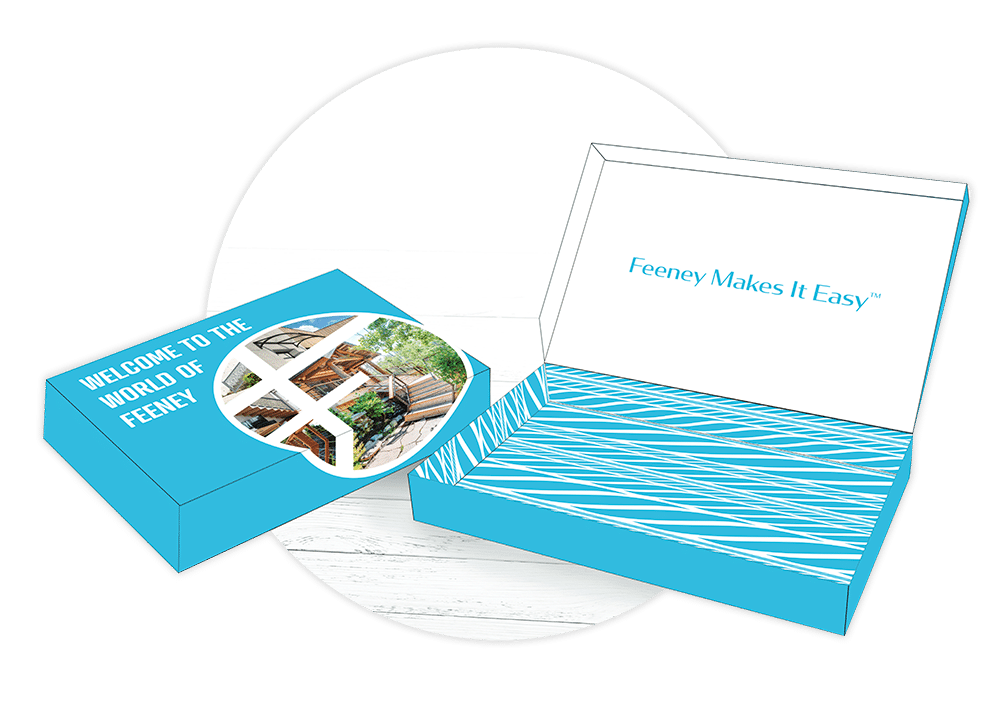 Ranging from classic to modern and everything in between, Feeney Makes It Easy® for you to complement the style of nearly any space with our new on-trend frame color options.
Other DesignRail® Infill Options