1. Select Your Corner Type
Double corner posts allow cables to either run continuously through a corner, requiring fewer fittings, or to easily terminate.
Single corner posts are also an option and typically require the cables to terminate at the corner. (To use a single corner with CableRail Kits or CableRail Conceal Kits, one run will be offset by 1/2-in.)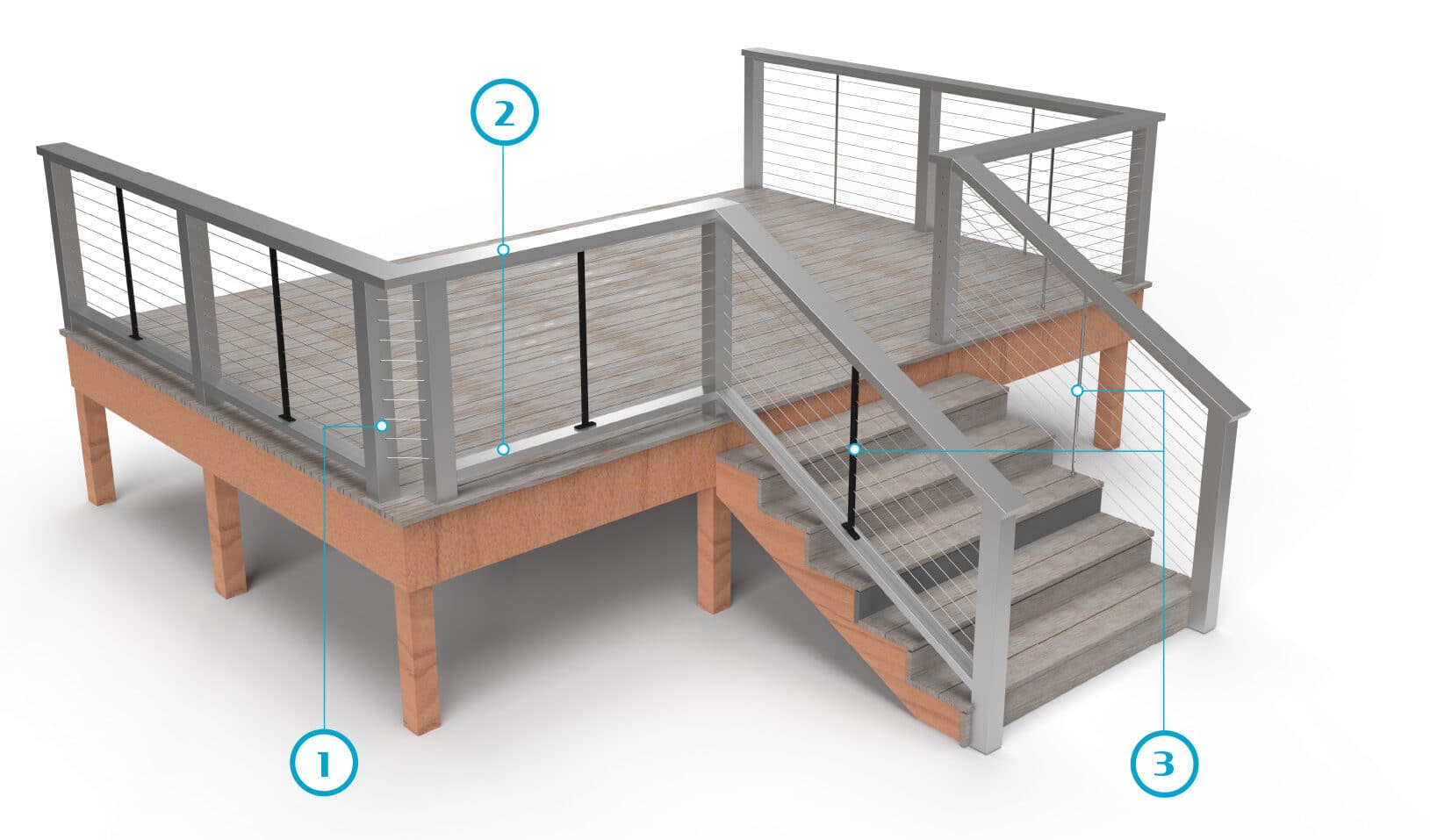 Things to Consider When Buying Cable Railing
Cable railing products vary in quality, so it's essential to ensure you're purchasing a high-quality option. Feeney® provides a helpful checklist to aid you in evaluating your choices when buying railing products.
Our Commitment to the Future
All or most of our architectural products are made from stainless steel and/or aluminum, both of which are among the most-recycled materials. Most of our products contain pre-consumer reclaimed content (LEED® points), and, upon disposal, the materials can be recycled at metal reclamation sites.