Beautiful and Easy to Install 
Mesh panels fit seamlessly into our pre-engineered DesignRail® frames, field-trimmable with a straight edge and angle grinder with a cut-off wheel. Standard railing heights are 36 or 42 inches, with custom heights possible, and a maximum width of 6 feet. Suitable for both level and stair applications.
Stainless Steel Wire Mesh panels are compatible with all DesignRail® top rail styles except Square (Series 100) and Graspable (Series 150). Mesh panels can be mixed and matched with all other DesignRail® infill options, including CableRail and other panel infills. Mesh panel infill is compatible with Feeney Post Accent lights.
We are here for our customers 24/7
Feeney is an extension of your design team, with dedicated estimators supporting you every step of the way. Our seasoned experts collectively bring over [#] years of experience in the railing industry, standing ready to assist.
Count on our team to generate all essential project drawings; simply utilize our straightforward quote form to get started.
Slide the panel into the railing frame, attach the top rail, and experience the durability of our stainless steel mesh, offering both substance and visibility. It's low maintenance and corrosion-resistant, requiring minimal care.
Add Post Accent Lights to your DesignRail® project and illuminate your space.
Feeney has partnered with Swatchbox to get samples quickly to your door.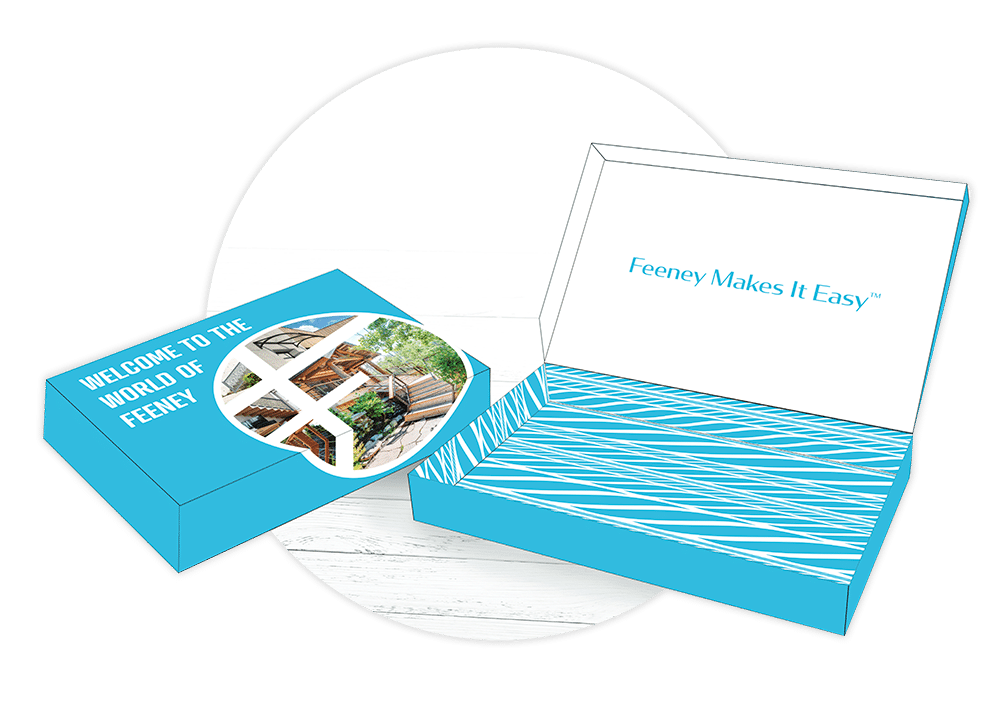 Ranging from classic to modern and everything in between, Feeney Makes It Easy® for you to complement the style of nearly any space with our new on-trend frame color options.
Other DesignRail® Infill Options