Beautiful and Easy to Install
Our resin panels are composed of 1/4" thick resin, with a sandstone finish on both sides for subtle texture. All fasteners and attachment screws are included in your shipment, unlike our competition. If you need the right tool for the job make sure to get our specially engineered tools.
Flexible Frame design to fit all situations. 5 post attachment options, 5 top rail options and so much more! Use our Feeney visualization tool to see how we can help you create your perfect indoor space.
Resin panels are compatible with all DesignRail® top rail styles and can be mixed and matched with all other DesignRail® products.
We are here for our customers 24/7
Feeney is an extension of your design team, with dedicated estimators supporting you every step of the way. Our seasoned experts collectively bring years of experience in the railing industry, standing ready to assist.
Count on our team to generate all essential project drawings; simply utilize our straightforward quote form to get started.
Slide the panel in, attach the top rail, and earn LEED credits with SCS-certified recycled content. Our panels are GREENGUARD certified, lightweight, and chemically resistant, allowing for easy installation and low maintenance. You can also trim them to size in the field with a straight edge and saw.
Add Post Accent Lights to your DesignRail® project and illuminate your space.
Feeney has partnered with Swatchbox to get samples quickly to your door.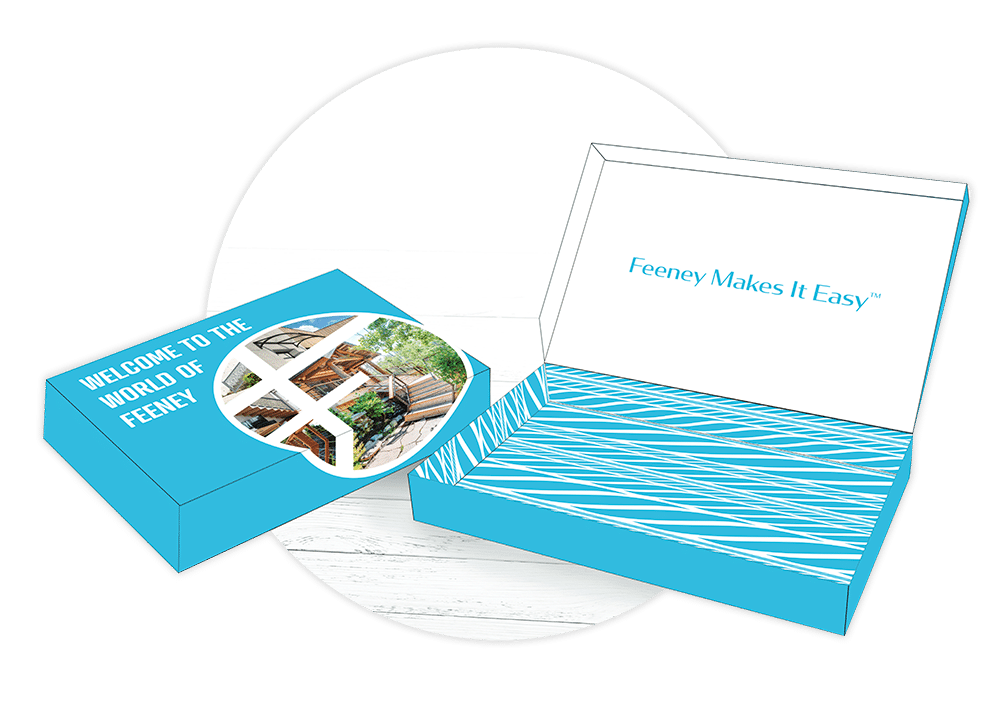 Other DesignRail® Infill Options