Our laser-cut panels are composed of 1/3" thick aluminum, with a durable powder-coated finish on both sides in one of our signature ColorEasy™ colors to match or complement the railing frame. The panels are available for 36" and 42" DesignRail® systems, at a maximum width of 5 feet. The panels are not field trimmable; they are delivered pre-cut based on ordered dimensions.
Laser cut aluminum panels are compatible with all DesignRail® top rail styles and can be mixed and matched with all other DesignRail® infill options, including CableRail. Laser-cut panels can be used with Feeney Post Accent lights and Intermediate Horizontal Rails.
We are here for our customers 24/7
Feeney is an extension of your design team, with dedicated estimators supporting you every step of the way. Our seasoned experts collectively bring years of experience in the railing industry, standing ready to assist.
Count on our team to generate all essential project drawings; simply utilize our straightforward quote form to get started.
Slide the panel into the DesignRail® frame, then attach the top rail. Our laser-cut panels are precision-made to your specified dimensions, and everything you need is included in your shipment. Unlike competitors, we provide all fasteners and attachment screws, ensuring a hassle-free installation process.
Add Post Accent Lights to your DesignRail® project and illuminate your space.
Feeney has partnered with Swatchbox to get samples quickly to your door.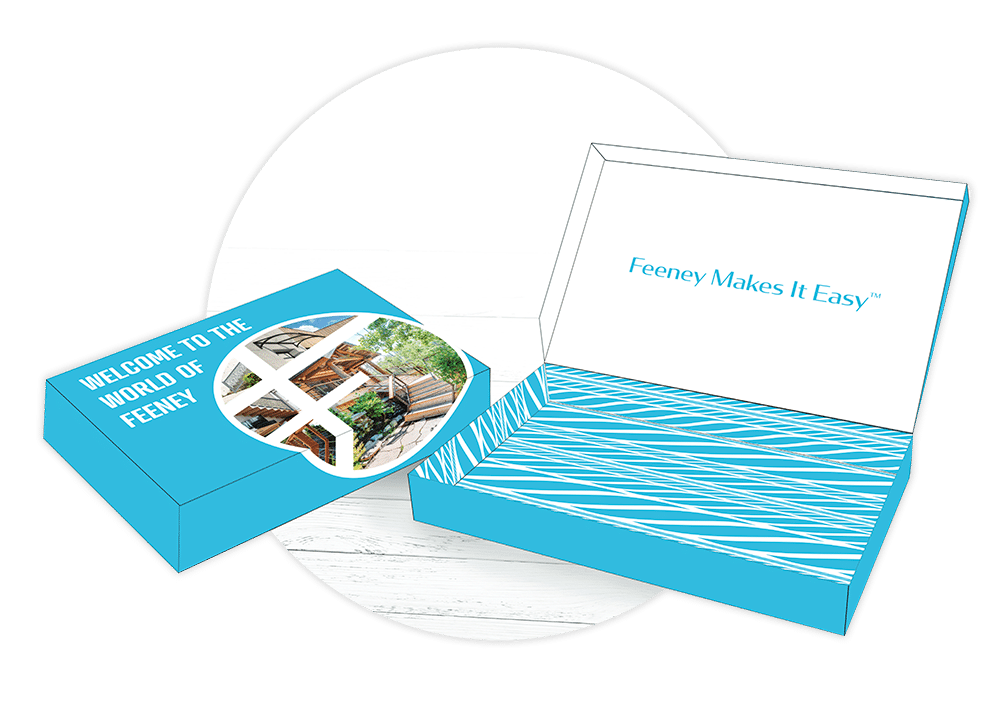 Ranging from traditional to on-trend and everything in between, Feeney Makes It Easy® for you to complement the style of nearly any space with our new on-trend frame color options.
Other DesignRail® Infill Options